The BIRDS-4 Handover Ceremony and Press Conference was held via online livestream on September 24, 2020. The Joint Global Multi-nation "BIRDS-4 Satellite Project" is a cross-border interdisciplinary CubeSat (cube satellite) project hosted at Kyushu Institute of Technology in Japan, in collaboration with the development of satellites of three (3) nations: the Maya-2 CubeSat of the Philippines, the GuaraniSat-1 CubeSat of Paraguay, and the Tsuru CubeSat of Japan).
The cube satellites will be turned over from the Kyushu Institute of Technology to Japan Aerospace Exploration Agency (JAXA) for their future launch in space by 2021.
The Maya-2 CubeSat, developed by Filipino students coming from different Philippine universities, will follow the earlier satellites Diwata-1 and Maya-1 launched in 2016 and 2018, respectively. Maya-2 is one of the Satellite Projects under the Stamina4Space Program by the Department of Science and Technology (DOST) and University of the Philippines Diliman.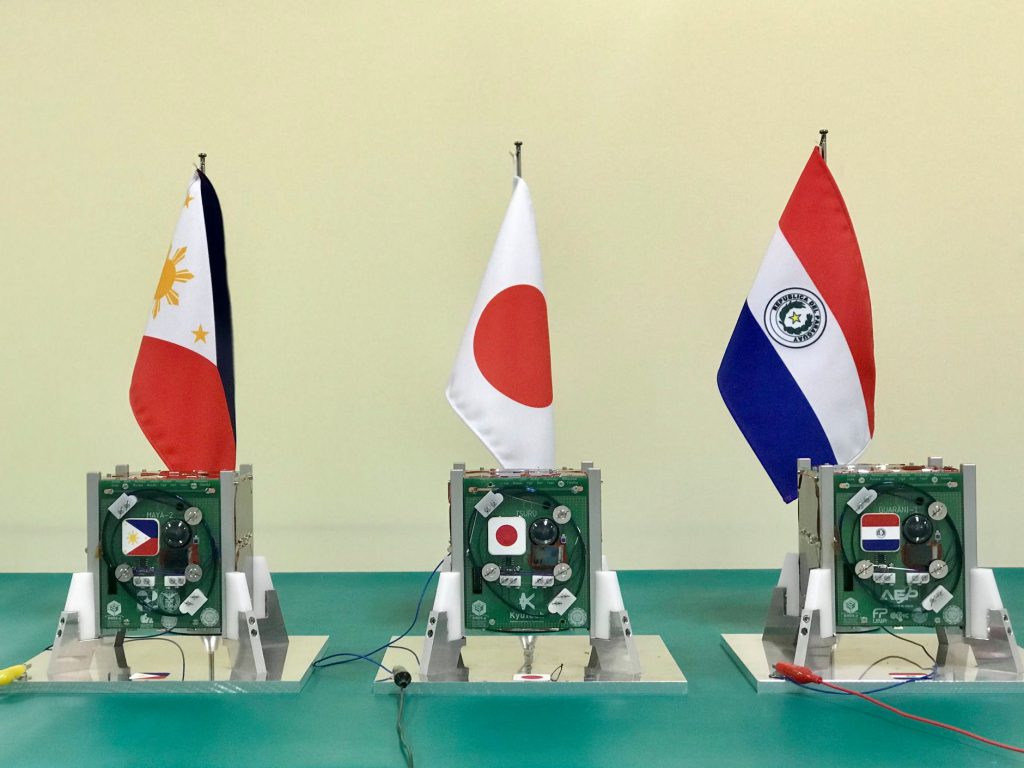 Maya-2 approximately weighs 1.3kg, and is 10cm on each side. When launched, it is meant to stay in low earth orbit (at an altitude of 400km and orbit inclination of 51.6 degrees) and has radio and imaging payloads similar to its "sister" satellites.

Find more information on Maya-2 below: