A team of Engineers from the University of the Philippines (UP) College of Engineering (CoE), headed by CoE Dean Ferdinand G. Manegdeg, ensured the safety of Mindanaoans right after a series of above magnitude 6 earthquakes and strong aftershocks hit the Province of Cotabato during the last week of October.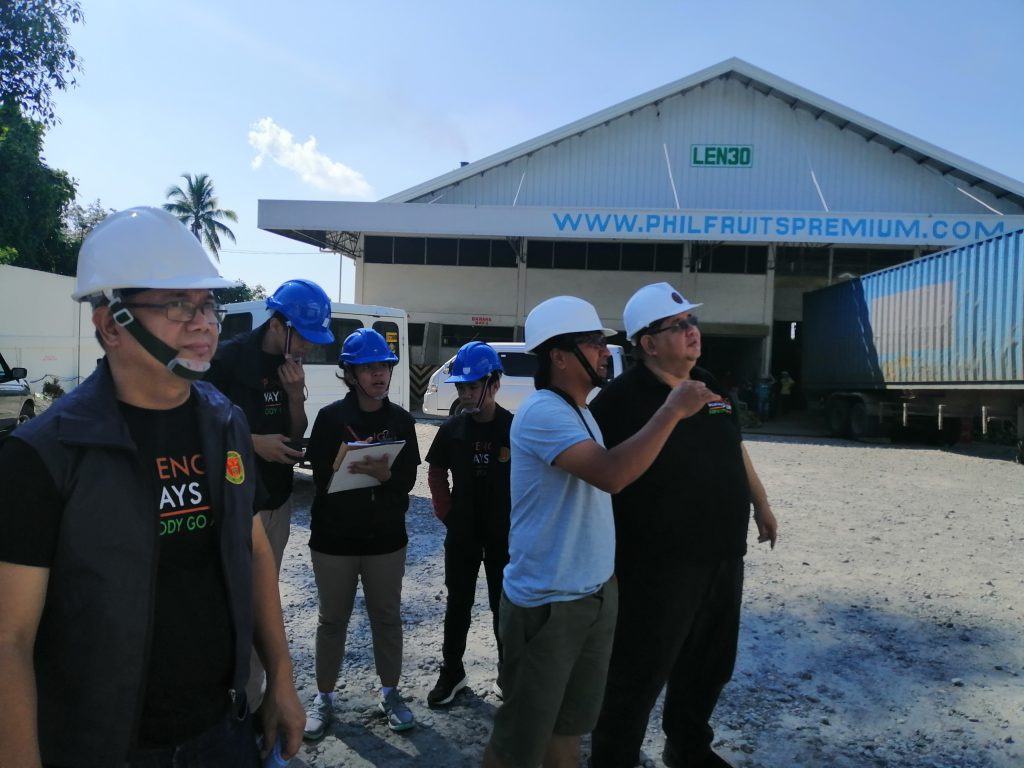 Immediately after the devastation, the Manegdeg-led contingent of volunteers from the UP-CoE rushed to aid the hard-hit Municipality of Makilala and Kidapawan City by conducting the needed structural assessment of their vital infrastructure and facilities.
"As representatives of the State and premier University, it is our important duty and responsibility to genuinely Serve the People by providing the necessary support and assistance based on our competence and expertise," CoE Dean Manegdeg said.
According to Manegdeg, the free services by the UP-CoE, Institute of Civil Engineering, Department of Geodetic Engineering, and UP Building Research Service (BRS) were carried out in coordination with the UP Resilience Institute who has earlier sent a team of geological experts in response to requests of Acting Gov. Emmylou Taliño-Mendoza, Acting Vice-Gov. Shirlyn D. Macasarte-Villanueva, and Kidapawan City Mayor Joseph Evangelista to UP for assistance on geological surveys, structural damage assessment, and psychosocial support for trauma victims. In fact, members of the team from UP Institute of Civil Engineering was already on standby and the ones who first initiated the structural assessment.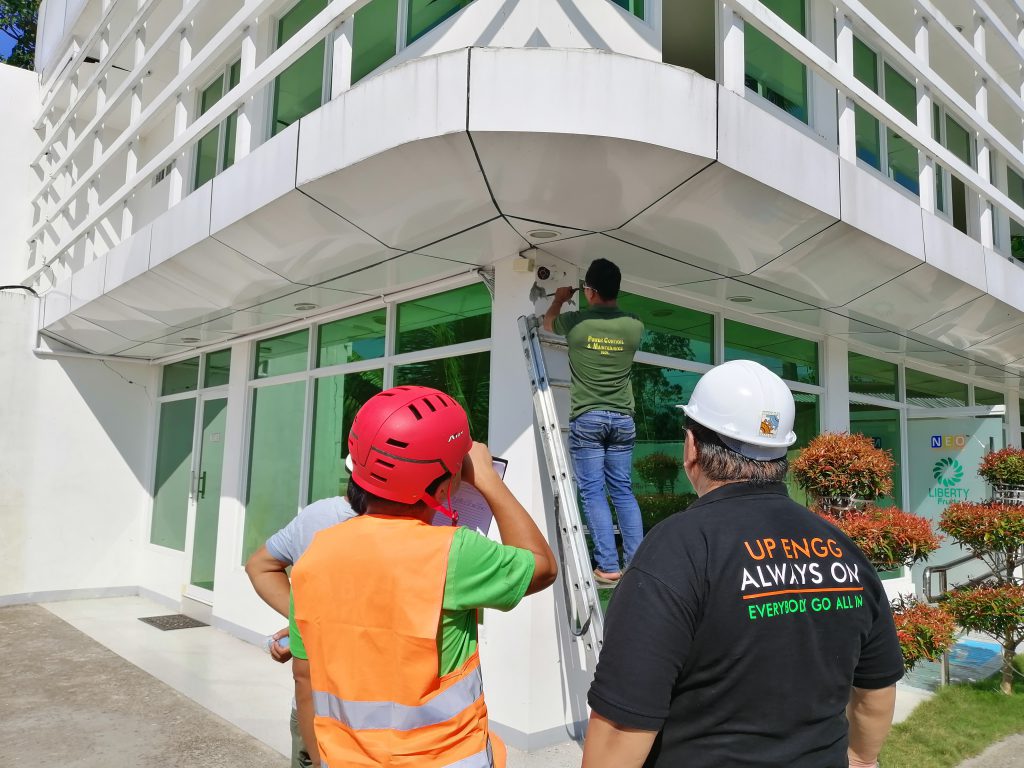 Structural damage assessment remains to be an immediate need when disasters strike to ascertain the integrity and safety of structures that would rationalize evacuations, among others.
The engineering team inspected twenty (20) main structures from November 9 to November 11, determining whether these could be reoccupied, should be restricted, or declared off limits. Among those examined were government and office buildings, gymnasiums, evacuation centers, hotels, commercial establishments, condominiums, and a bridge. The municipal building of Makilala was declared off limits after serious damages were detected on the columns in the basement.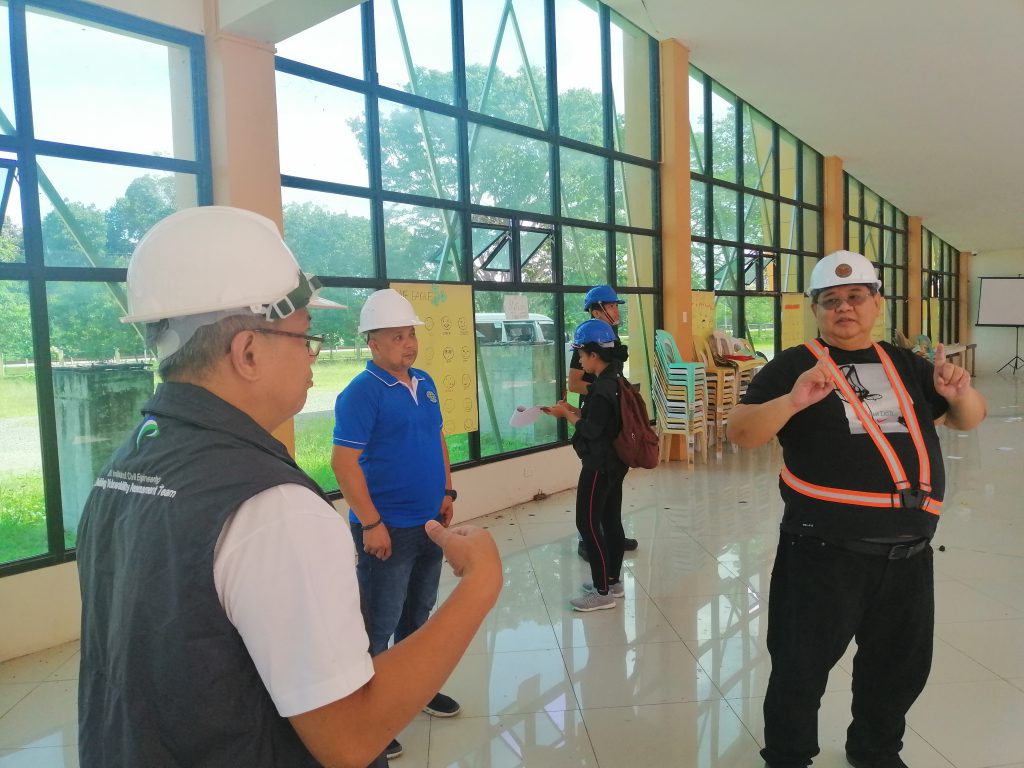 Team members were Civil Engineers Jaime Hernandez Jr., Eric Augustus Tingatinga, Jihan Pacer, Julius Rey Baniqued, and Geodetic Engineer Christian Candido who worked hand in hand with Municipality of Makilala Mayor Armando Quibod; Kidapawan City Administrator Lou Mayormita; and local Engineers led by Kidapawan Engineers Silverio Teofilo Jr. and Gilmor Catacutan, and Makilala Engineer Alfredo Enero.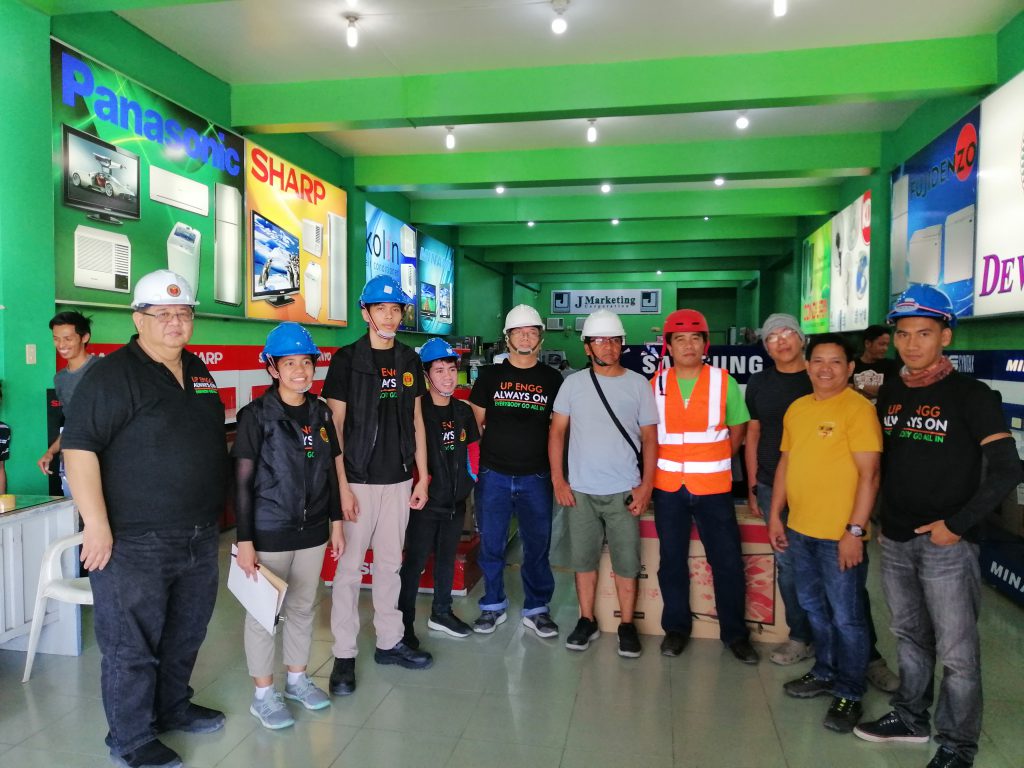 The voluntary initiatives by the College of Engineering were supported by UP Regent, Atty. Frederick Mikhail "Spocky" Farolan; Cebu Pacific through its Vice President for Corporate Affairs, Atty. Paterno Mantaring Jr., Director for Aeropolitcal Affairs, Atty. Khristian Alvaera, and Director for Corporate Communications, Charo Lagamon,; and Ms. Gilda Asuncion C. Manegdeg.
(Photos are from Dr. Eric Augustus Tingatinga)