The 2023 UPCoE Professorial Chair Colloquium is to be held on January 25 (Wed) – 27 (Fri), 2023 at the UP National Engineering Center (Juinio Hall), Osmeña Ave., UP Campus, Diliman, Quezon City.
REGISTER NOW via:
The schedule of the 2023 UP College of Engineering Professorial Chair Colloquium with the theme 𝐄𝐧𝐠𝐢𝐧𝐞𝐞𝐫𝐢𝐧𝐠 𝐑𝐞𝐬𝐞𝐚𝐫𝐜𝐡 & 𝐃𝐞𝐯𝐞𝐥𝐨𝐩𝐦𝐞𝐧𝐭 𝐓𝐨𝐰𝐚𝐫𝐝𝐬 𝐭𝐡𝐞 𝐒𝐮𝐬𝐭𝐚𝐢𝐧𝐚𝐛𝐥𝐞 𝐃𝐞𝐯𝐞𝐥𝐨𝐩𝐦𝐞𝐧𝐭 𝐆𝐨𝐚𝐥𝐬, will be held on January 25-27 is as follows (see photos)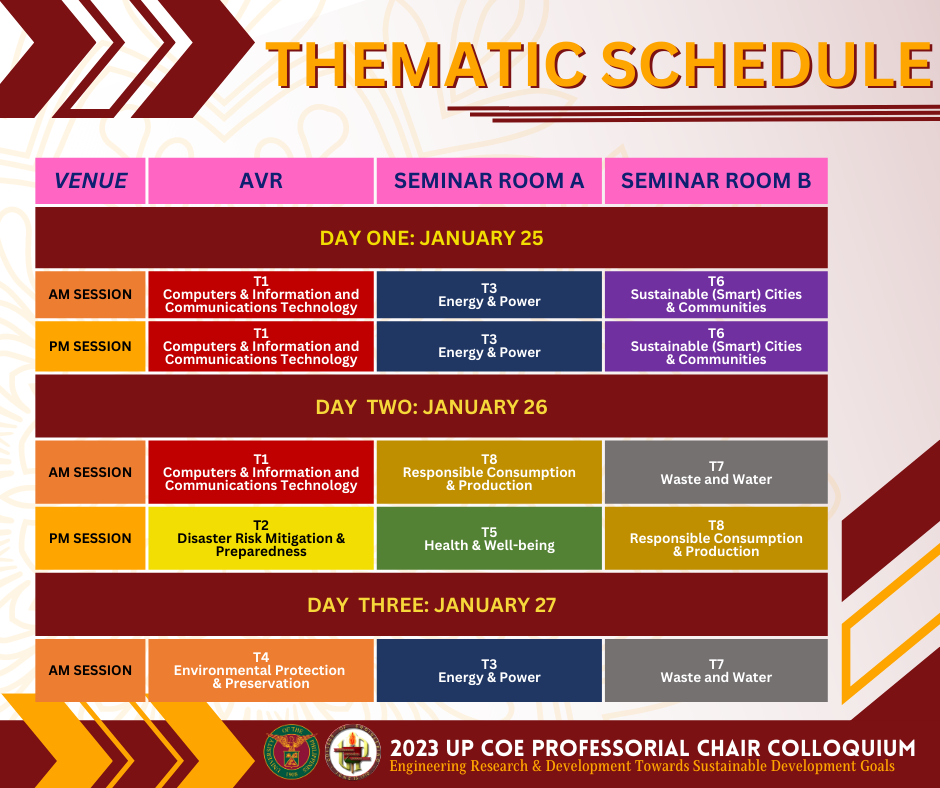 The themes are:
T1 – Computers & Information And Communications Technology
T2 – Disaster Risk Mitigation And Preparedness
T3 – Energy & Power
T4 – Environmental Protection & Preservation
T5 – Health & Well-Being
T6 – Sustainable (Smart) Cities & Communities
T7 – Waste & Water
T8 – Responsible Consumption & Production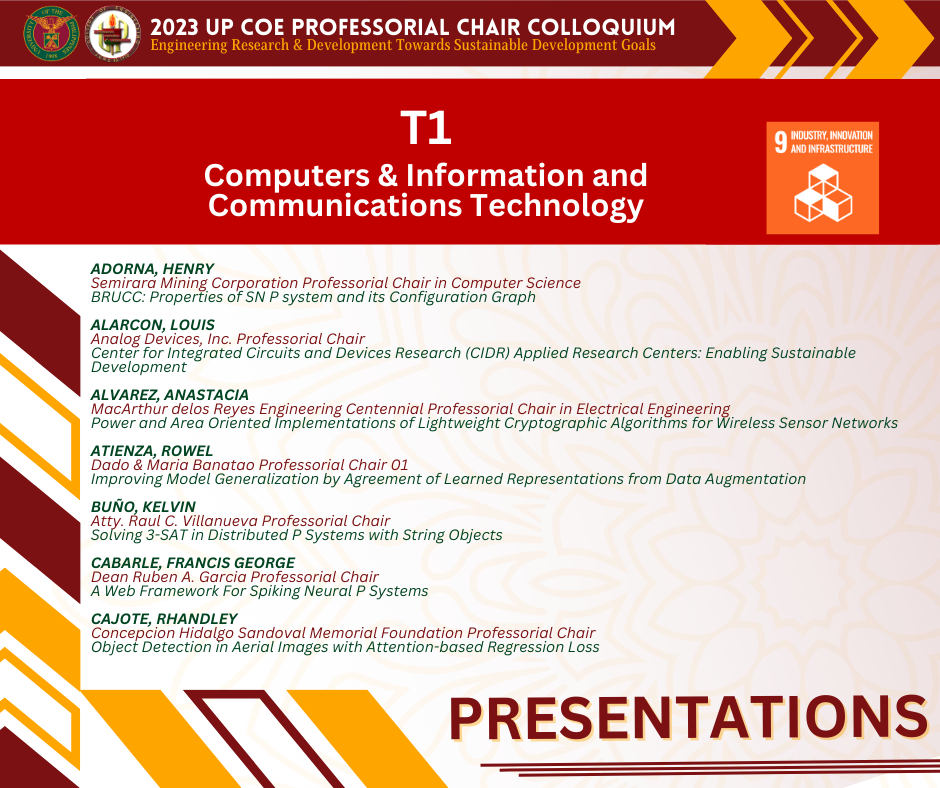 This event aims to:
• disseminate research outputs of our faculty to a wider audience;
• solicit inputs and feedback from the industry, government agencies, & policymakers; and
• provide a venue to discuss related research from the different units of the college/university and to explore future interdisciplinary applications or policy implications.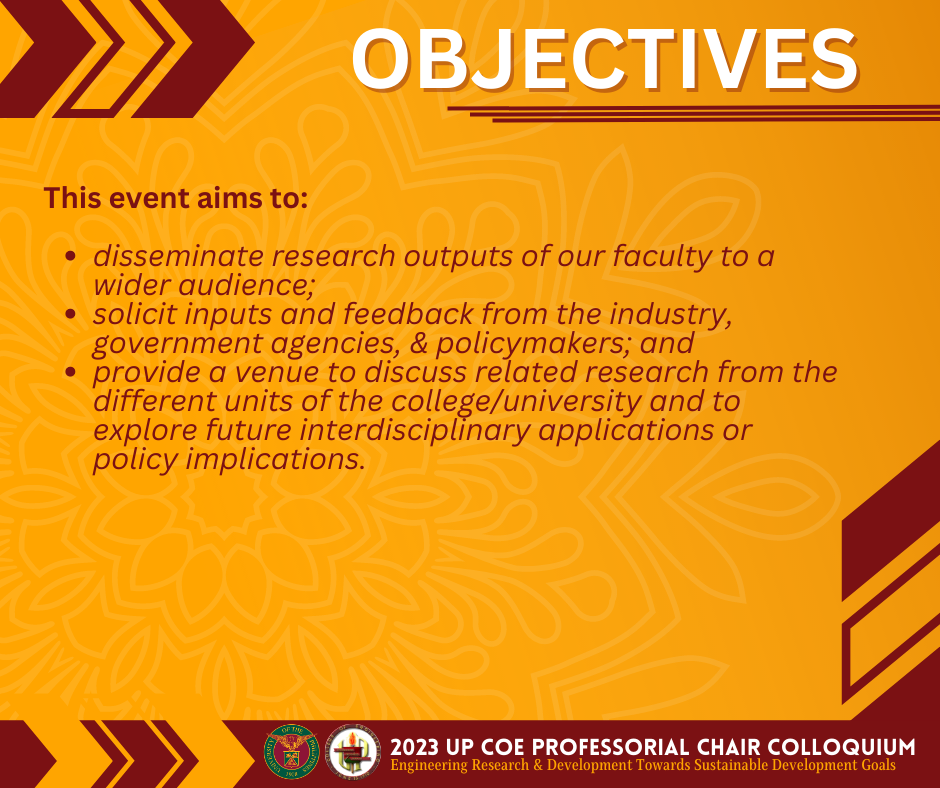 This event is free admission (open to the public).
More information is coming soon! Please keep posted to our official website and social media pages.
In collaboration with the UP National Engineering Center