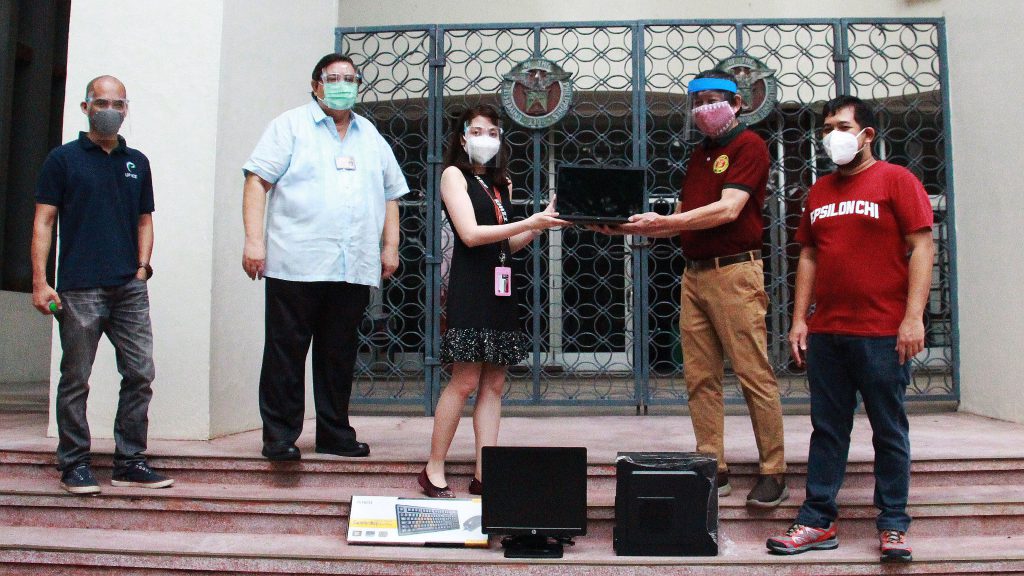 Last October 2, as part of the UP College of Engineering's Laptop Donation Drive, forty (40) computers were turned over to the College through the UP Alumni Engineers (UPAE) by the following benefactors:
· UPAABC through Ms. Angeles who gave 10 desktop computers
· Ms Seriña who gave 10 laptop units
· Epsilon Chi Fraternity Alumni who gave 20 laptop units
Present during the turnover at the Melchor Hall steps were the UP CoE Dean Ferdinand G. Manegdeg (3rd from the left), Associate Dean for Public Service Assoc. Prof. Eden May B. Dela Peña (center), and Executive Director of the UPAE Prof. Eric Augustus J. Tingatinga (leftmost), along with representatives of the donors.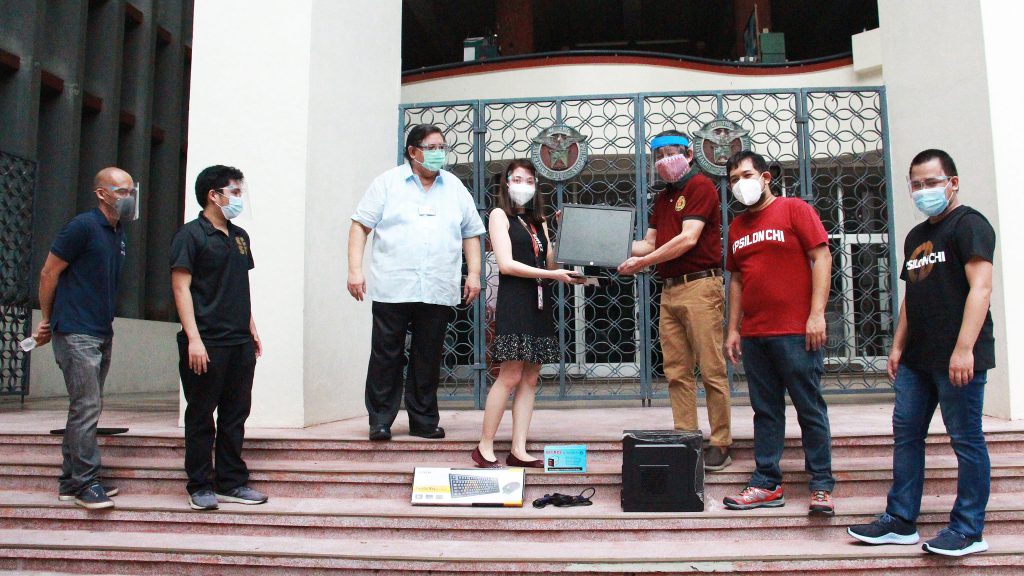 Last September 21, the online laptop donation turnover ceremony was held to feature the first batch of students who benefited from the efforts of the UPERDFI (UP Engineering Research and Development Foundation Inc.), UPAE (UP Alumni Engineers), various organizations, alumni, donors, friends of the College.

"(We thank the donors) for hearing this call to work hand-in-hand with the College in providing the needs of our students.", Dean Manegdeg said.

"What you have shared with our students are not just donations. This tangible assistance will genuinely make a difference in our students' lives, especially those at the receiving end of your generous deed since the recipients and their families will have one less concern in their list (of needs)."
With the University of the Philippines' remote mode of learning in full swing, many students struggle to go through the semester without their own computers. As soon as this situation became clear, the UP College of Engineering has organized a laptop donation drive through alumni, donors, and friends for laptop donations to help address the digital divide.
The UP College of Engineering is still accepting donations. For those who would want to take part, the details can be found below: