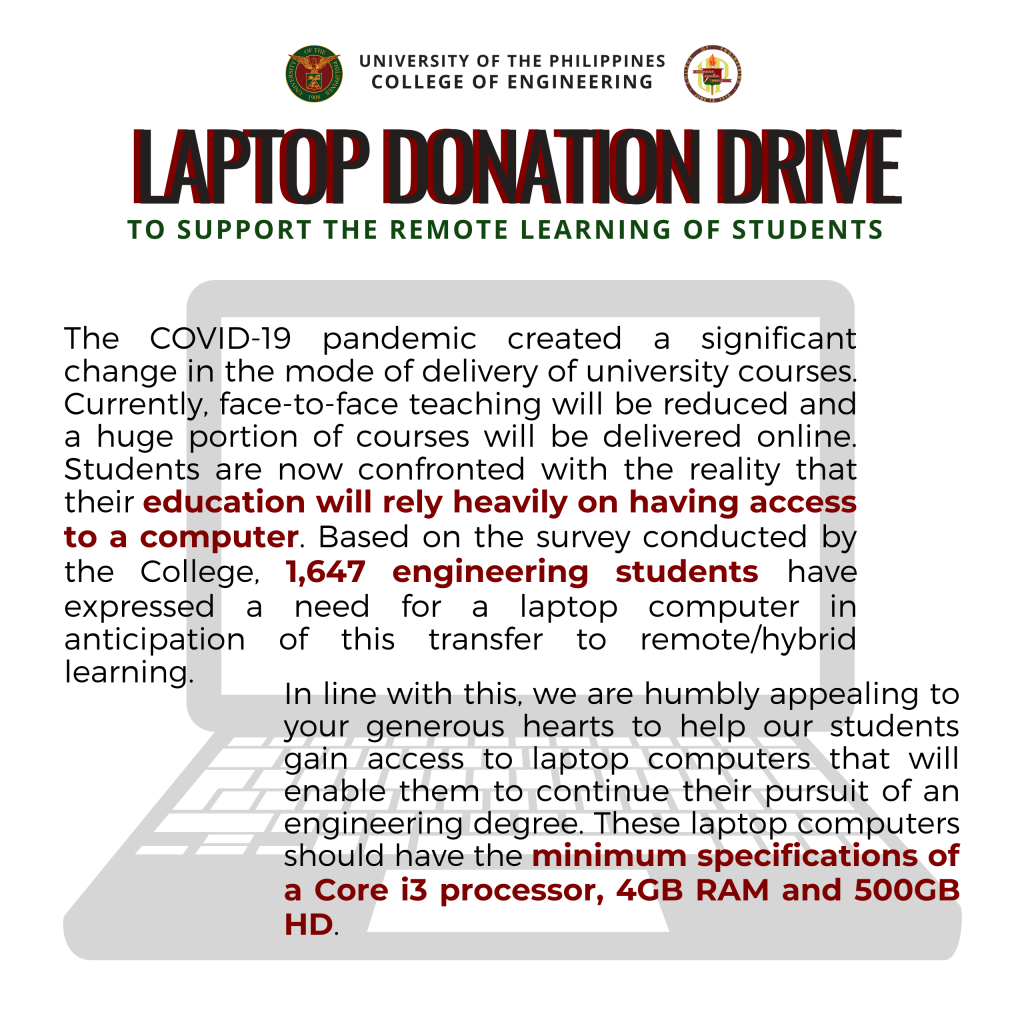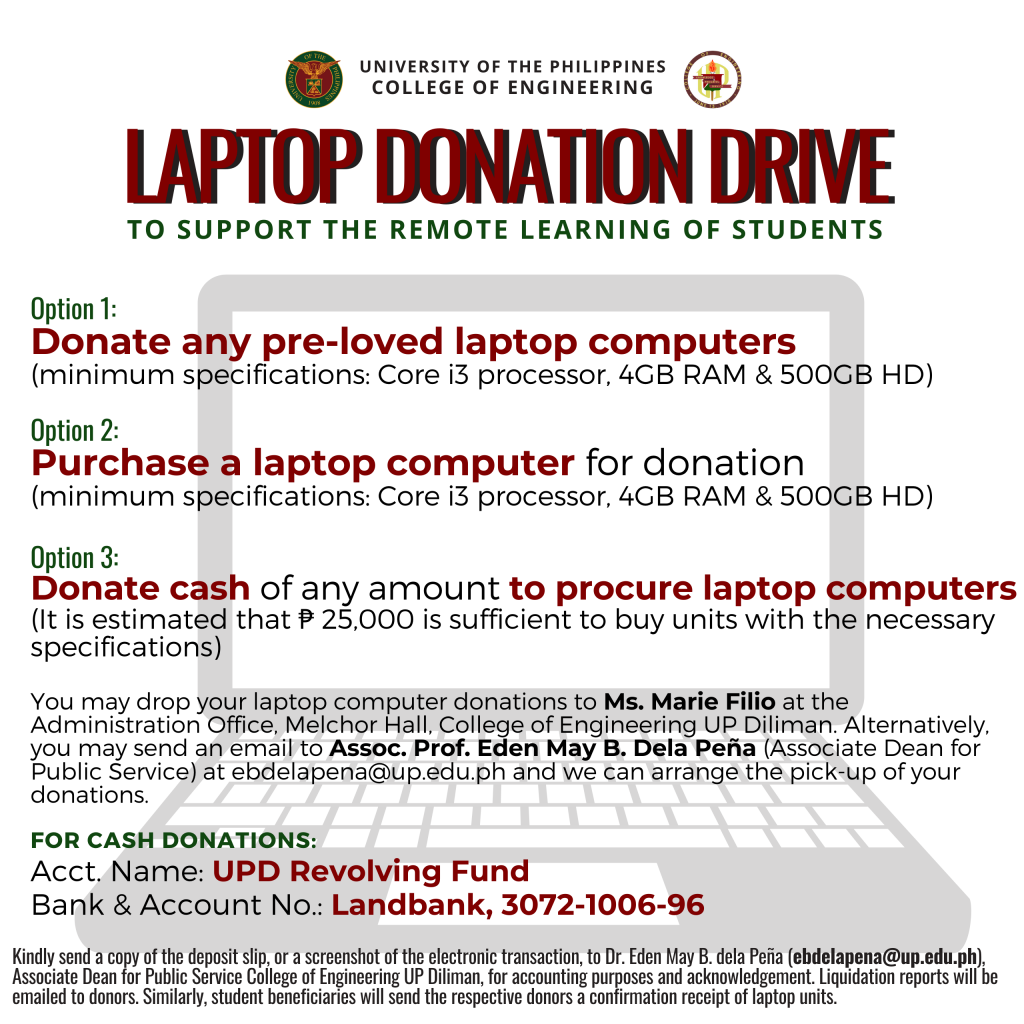 The COVID-19 pandemic created a significant change in the mode of delivery of university courses. Currently, face-to-face teaching will be reduced, and a huge portion of courses will be delivered online. Students are now confronted with the reality that their education will rely heavily on having access to a computer. The UP College of Engineering conducted a survey of its students regarding their needed assistance in anticipation of this transfer to remote/hybrid learning. Based on our survey, 1,647 engineering students have expressed a need for a laptop computer.
In line with this, we are humbly appealing to your generous hearts to help our students gain access to laptop computers that will enable them to continue with their pursuit of an engineering degree. These laptop computers should have the minimum specifications of Core i3 processor, 4GB RAM and 500GB HD.Donors can help in three ways: Option 1: Donate any pre-loved laptop computers with the above minimum specifications. (Core i3 processor, 4GB RAM and 500GB HD)
Option 2: Purchase a laptop computer for donation with the above minimum specifications. (Core i3 processor, 4GB RAM and 500GB HD)Option 3: Donate cash of any amount that the College will use to procure laptop computers. (It is estimated that P25,000 is sufficient to buy units with the necessary specifications.)
You can drop your laptop computer donations to Ms. Marie Filio at Administration Office, Melchor Hall, College of Engineering UP Diliman. Alternatively, you can send an email to Assoc. Prof. Eden May B. Dela Peña (Associate Dean for Public Service) at ebdelapena@up.edu.ph and we can arrange the pick-up of your donation.
For cash donations, please send an electronic copy of your bank transaction to:
Account name: UPD REVOLVING FUNDAccount number/Bank: 3072-1006-96 / Landbank
Please send a copy of the deposit slip/online transaction slip to ebdelapena@up.edu.ph for proper acknowledgment. Liquidation reports will be emailed to donors. Similarly, student beneficiaries will send the respective donors a confirmation receipt of laptop units.
We are earnestly hoping you can help us in this endeavor. We thank you in advance and any help will be most appreciated.